Zurich, 10 December 2020
Cold, grey skies, closed bars and Corona weigh on the mind - what a blessing that I live not far from the only bar still open: the TSK Bar. Who doesn't love it. (And whoever doesn't love it hasn't really got to know it yet!). Over a glass of water (or was it the prosecco after all?!) I discuss my wanderlust with André Fahrni from the TSK team, about not-possible-holiday-destinations, about sure-you-need-to-go-to-Egypt-it's-way-to-cold. "Why don't you go to the Maldives? They're open again," André asks me in the friendly Bernese dialect. "Because during Corona and Short-time work I don't have CHF 6,000 to travel with!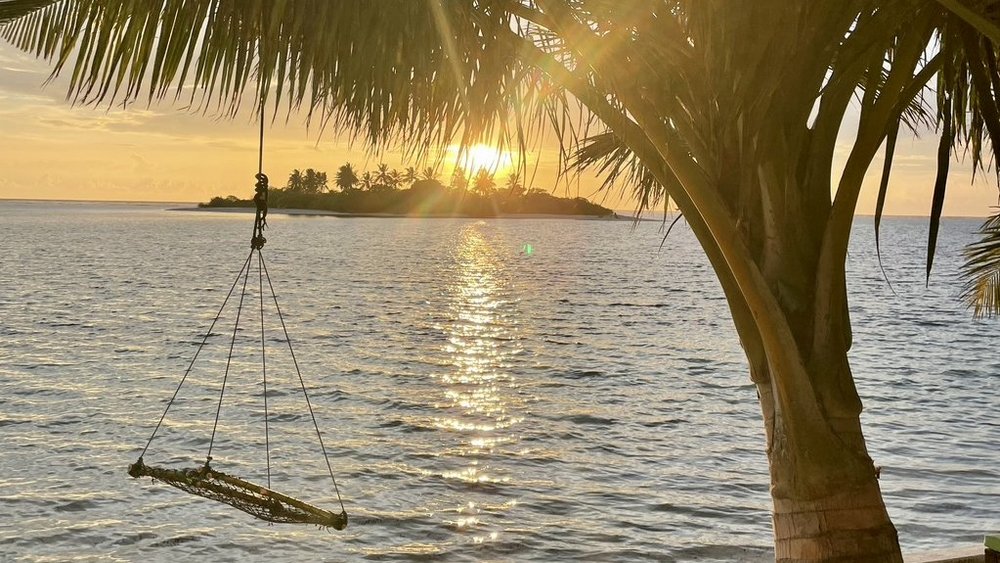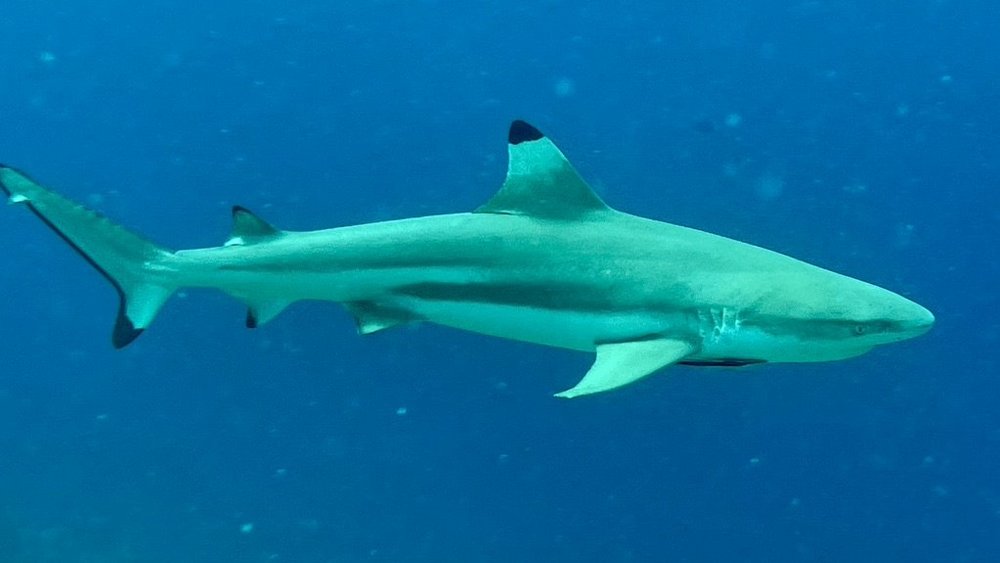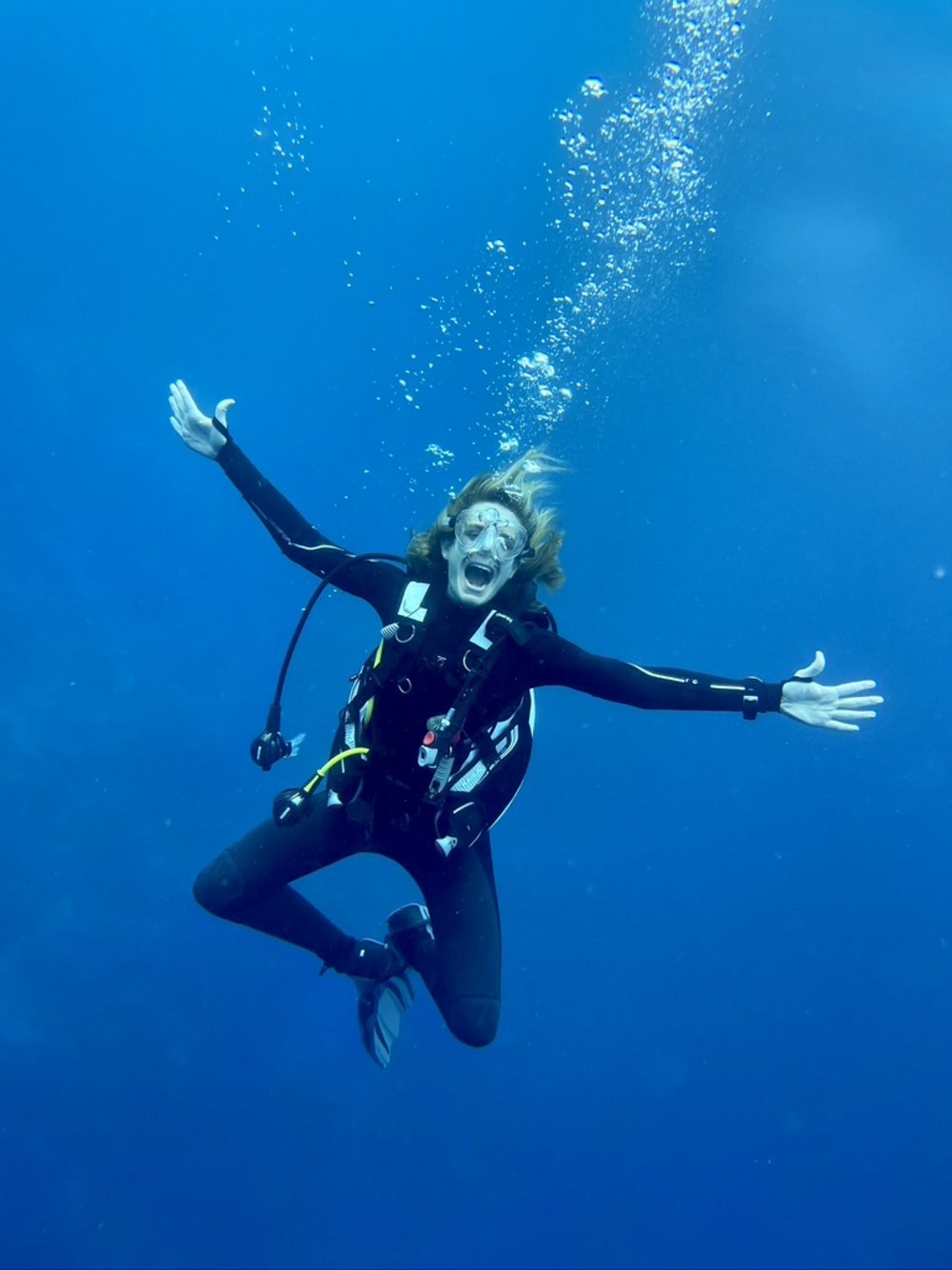 We Zurichers know that the Bernese are not the fastest. So I was all the more surprised when less than two days later I received an offer from André that could not be refused even during short-time work and it was miles away from CHF 6,000: direct flight with Edelweiss to Malé, 10 days' accommodation in a recently opened guesthouse in Addu with top facilities and 7 spacious rooms, half board, 20 dives...
I can hardly remember the last time I was so excited during holiday bookings - without even lifting a finger, paradise was just three words away. "YAAAA I WANT!!!" said (or shouted??) André into the phone for the first time in my life, not believing that I was actually going to the Maldives in just two weeks! I mean, imagine being offered a 10-day holiday in paradise for the next two days at a top-notch offer that suits your taste exactly and you can do several dives a day in 30 degree water at one of the most beautiful places? Are you feeling it? If not, at least I'm reminiscing again.
Zurich, 31 December 2020
With a negative Corona test in my luggage, I land in the Maldives in Addu Atoll. I am already expected and warmly welcomed. What I didn't know until then: I have landed on an atoll that has been spared from mass tourism and luxury hotels. On an atoll inhabited only by locals. I stay in a newly built guesthouse with 7 rooms. I receive a warm welcome at every corner. And I can hardly stop marvelling at this rough paradise that has remained so pristine.
The Maldives are very different from the way they are presented in the brochure - in fact, they are much, much better. As if all this wasn't enough, I start my first dive at 8 a.m. on 1 January 2021: While according to the friendly owner Marc of the diving centre there are usually 30 divers on two boats, on this morning I am alone on the boat, accompanied by 4 men (boat crew), whose attention I enjoy single-handedly.
Dive number one ends at the so-called Manta point: Eight 5-metre manta rays fly past me and, as is natural for a successful start to the new year, go to their cleaning station with relish. Further dives follow with bullsharks, nurse sharks, (at least) one manta ray greets us daily, shoals of bumphead parrotfish over a metre in size, healthy corals, and so much more that makes a diver's heart beat faster. Whole. Ten. Days. Long.
Not to mention that every day at the guesthouse in the evening I was asked what I wanted for breakfast the next day, and indeed every one of my wishes - from local breakfast to an excellent omelette to fresh papaya - was fulfilled. And the fresh coconut was ready for me every time I returned from my unforgettable dives on the beach.
It probably goes without saying that these were THE perfect holidays in paradise.
A big thank you from the bottom of my heart to André Fahrni for this unforgettable experience - and thank you to the whole TSK team for always offering us a place of refuge with holiday feeling, top advice and cordial presence in our sometimes grey everyday life! You are great!