Does cold water scare you off? You don't like freezing when you dive?
This is normal. Who like being cold? But diving in cold water does not necessarily mean freezing. Why cold water diving is worthwhile, you will find out in this article.
Anyone who dives in our waters knows what we are talking about. In the first moment it may be the motivation to dive regularly and thus to have more experience on your next diving holiday, but soon the fascination of our beautiful waters wins the upper hand. Some people thought that they "only" wanted to do a further education in Switzerland to improve their diving skills and overnight they became hooked.
But why? There is nothing to see in our lakes!
Stop. That's not true. Sure, our lakes are not colourful and some people have experienced dives without much life, but that doesn't take away the fascination. On the one hand, there can be a lot of flora and fauna in our lakes, especially in the summer and autumn months Neunburgersee, Zürichsee, Vierwaldstättersee & Co.
On the other hand diving in fresh water can be just as fascinating when there is little or no life to see. Anyone who has ever dived a beautiful steep wall with good visibility knows what we are talking about. The photo on the right from Lake Thun can only give you an idea.
Especially when the visual senses are a little less strained, the feeling of diving (the weightless and calm) gains even more significance! A dive after work offers an extraordinary recovery effect. Get rid of your mobile phone and immerse yourself in a completely different world, even without being on holiday.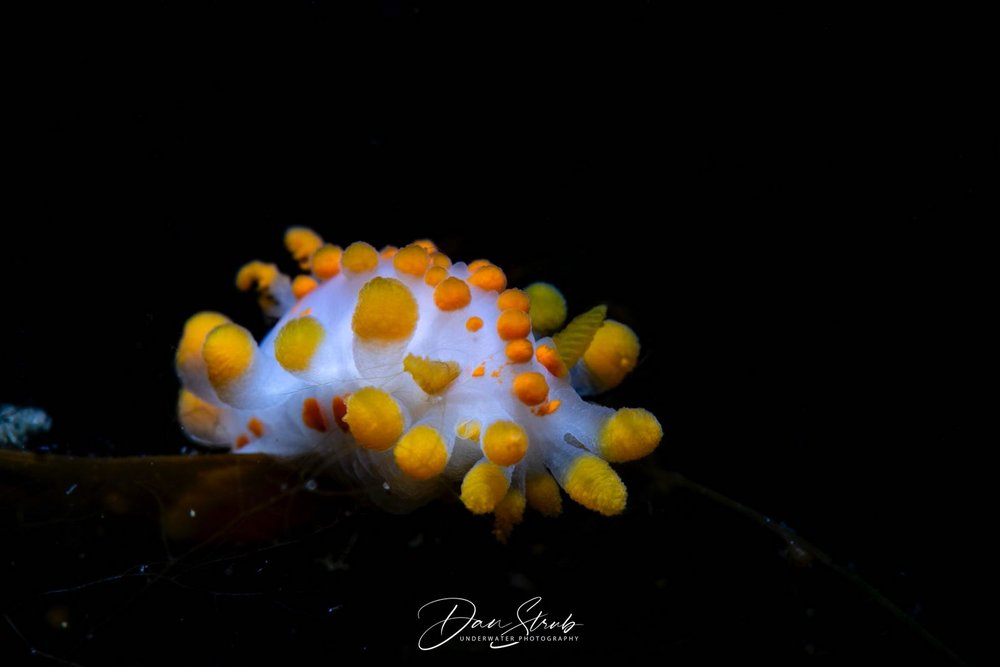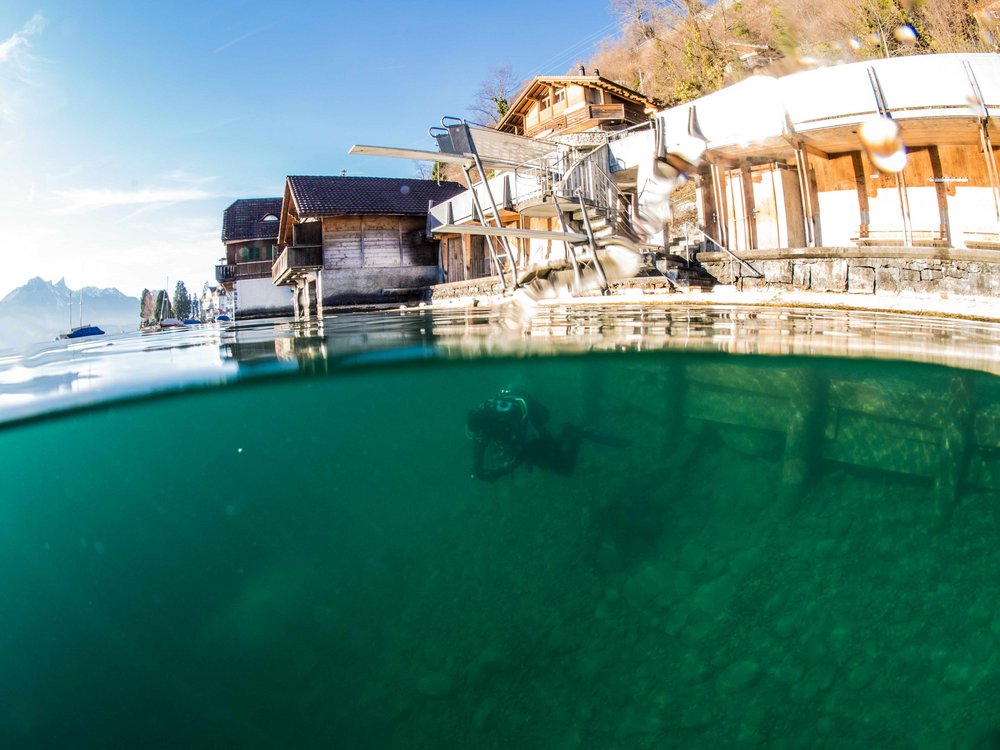 Nobody likes to freeze! Not even cold water divers. They know best what it takes to experience a dive in very cold water in comfort. Fortunately, today there is fantastic dry suit diving equipment available. The underwear systems are so efficient that a dive in cold water is often more comfortable than a dive in a worn out tropical wetsuit in warm water.
What's the secret of dry suit diving, you learn in PADI specialty course dry suit diving.
Once you've experienced dry suit diving, the real thing starts! Now you have a whole new world of possibilities. Did you know how many highly spectacular cold water sites are hidden in our oceans? Can you imagine that these areas are relatively rarely dived? We can give you some examples. Many of them are regularly offered as TSK group tours...
By the way, cold water in the sea can look almost tropical. Look at the slug on the left. Isn't she beautiful?
No matter where, diving in cold water brings a lot of fascination. In addition, you become a better diver because you can handle more equipment, dive in more difficult conditions and have more routine. Did we spark your interest? Ask us, gladly we advise you about your cold-water diving career. If you want to read something about the fascination of dry diving, you'll find it here.